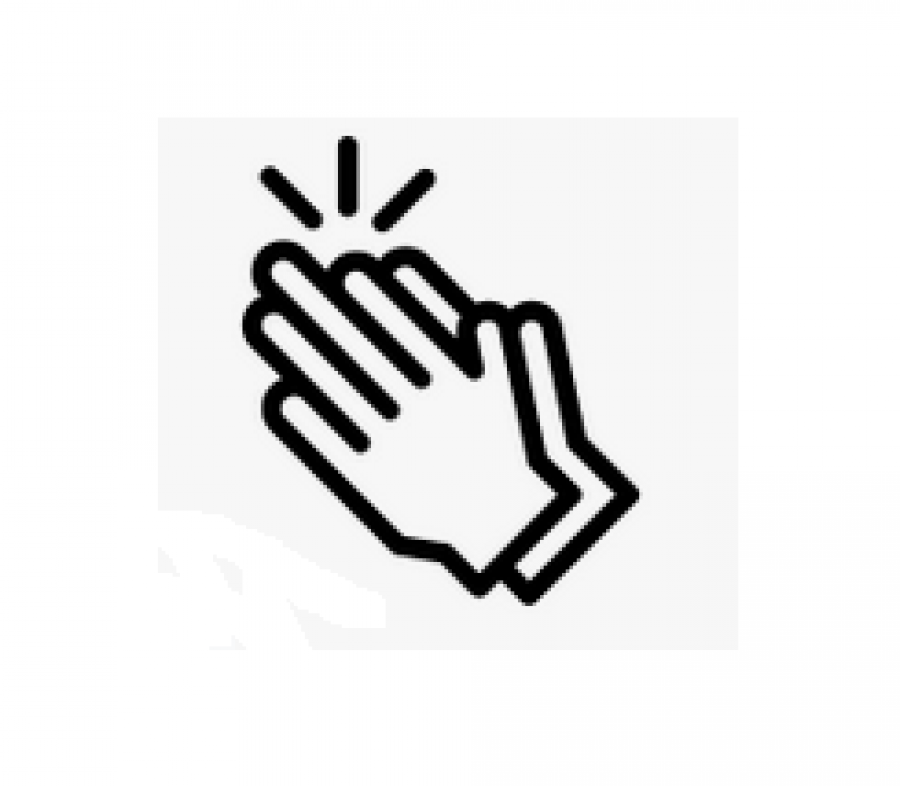 Flanked by hundreds of marketing, communications, public relations and website/graphic design professionals, the UCOMM Media Group team was one of forty honored for an Annual Excellence in Communications award hosted and organized by the Long Island Business News. At a packed catering hall in Woodbury, New York, UCOMM was recognized for its communications work for the Nassau County Police Benevolent Association, most specifically their website NassauPBA.org . Launched in July 2013, NassauPBA.org is one of our most active and frequently visited websites. We were nominated for our work by the Communications Workers of America Local 1108 and International Brotherhood of Electrical Workers Local 1049, but it was the very persuasive nomination by Police Officer Joseph Nocella that earned us some sun on our face. Joe Nocella is a delegate and PBA union leader who is charged as the go-to for all messaging and communications for Nassau Countyâ s largest and most active police union. Attending the event were staff and union leaders from IBEW 1049 , the Nassau PBA, Laborers Local 66 and the Long Island Federation of Labor, AFL-CIO . UCOMMâ s Brian Young and Ryan Birch were all suited up as I threw on my Sunday's best to receive the classy wood and glass plaque. So why was this event UCOMM Blog worthy? We were the only ones in the room exclusively representing the theory and concept of organized labor. We were the union table, the only union table. If you are a subscriber to the LIBN you can check out the Excellence in Communications Special Edition where the honoree's profiles gave a background on each individual or organization. Our profile is reprinted below for your entertainment. It felt good to us here at UCOMM to be honored for doing work for local unions and labor councils. UCOMM doesn't represent organizations whose goals are to make money or help their for-profit clients see ROI's (Return on their Investments). The Business community is frank in their mission; profit. Having UCOMM at this event was an indirect way for the LIBN to recognize that without labor, there would be no means to create profit. Unions and the entire organized labor community are getting smarter in the way they communicate. Yes a few locals still are a few years behind in web design and organizational communication strategies, but today's event was a way to celebrate not just UCOMM or feed my already inflated ego. Today was a celebration of the 25 local unions and 4 labor councils, the UCOMM Communications clients, who have made it a point to communicate better, faster and stronger for the benefit of their members and the communities in which they live and work. UCOMM Communications accepted the award, but the honor is truly all yours. Thank you LIBN and to all of you who make up the UCOMM Nation. We are proud to do our part.
Name: Kris LaGrange
Current job and Company name: president, UCOMM Media Group
Twitter handle: @UCOMMBlog
What are you passionate about: The theory and concept of organized labor, justice, equality, parity and fairness for the average working person.
What inspires you to work in this industry: We always tell our clients and target clients that if you did something great, but no one ever heard about it, then it never happened. UCOMM Media Group dedicates itself to making sure that people know about the great work that unions do.
What is your proudest moment in business: When we heard we were officially blacklisted from being published in the Newsday opinion pages.
What is your greatest strength: We get to the point quickly; we understand our clients and their challenges and have worked out a method to roll out effective internal and external communications in such a way that keeps the leaders in control, the members engaged with the public constantly in mind.
What is your greatest weakness: We distrust the wealthy.
Who is your role model: Being that we are the first do to this type of work exclusively for organized labor, there aren't many but when it comes to labor leaders who lead by example, we admire Roger Clayman, the Executive Director of the Long Island Federation of Labor and Chris Erikson, the Business Manager of Local 3 IBEW NYC. All of our 29 clients have a special place in our hearts and all bring something strong and unique to the table.
What are the goals you want to accomplish in your work: We want all unions to communicate better, faster and stronger and fire the shots first, instead of reacting to a shot fired on them. We also want the public to realize that when a union advocates for an issue, it is for the greater good and to always look behind the curtain if collective bargaining rights are threatened.
Time management is critical â how do you manage your time: We work hard, but play hard too and since the bad guys never stop working, we can't either. Greed, apathy, intolerance and bigotry never take a day off so neither do we. In order to succeed for our union clients, we often set the standards and manage our own internal company expectations and manage those of our clients as well.
Hot topic in your business or field: Of course the election of the next President. The function of the National Labor Relations Board; the development of renewable energy jobs; how the public views cops and teachers and the defense of collective bargaining.
Can you give us one tip you would provide to newbies in this industry: We have the power to make the world a better place and the power to make it suck. If you don't know the difference then maybe this isn't the field for you.
What would you say customers value most about your business and the services you provide: We are responsive, efficient and effective.
Choose one word your peers would use to describe you: Aggressive
Do you have a specific project that comes to mind that you want to brag about? I know we are being recognized for NassauPBA.org, but LongIslandFed.org is that site on steroids. The program and method we incorporate to help clients build or improve their communications structures are practiced across our entire footprint.
Tell us about your specific role and contributions in this project. When the Nassau PBA made it official, Ryan Birch, UCOMM's graphic and web designer â spent countless hours on the project. We work as a team but most of the accolades on design, functionality and layout on NassauPBA.org are all Ryanâ s. The site has grown over the years in both style and content. The initial text and imagery we used over time has melded into an internal responsibility taken on by Police Officer Joe Nocella. NassauPBA.org is maintained by a team.
What goals did you have in mind and how do you feel your project, campaign, etc. has helped your client or your business? During the wage freeze years and NIFA occupation, the war on cops led by Cablevision Corporation forced us to develop platforms to promote and defend those who protect our communities every day. UCOMM was retained, work and time was invested and NassauPBA.org and the Behind the Badge public e-newsletter was born.